A powerful, customizable, and elegant launcher for your shortcuts, LaunchCuts has been completely rewritten as a native iOS app using SwiftUI.
It has begun final testing and will be available on the App Store in early January.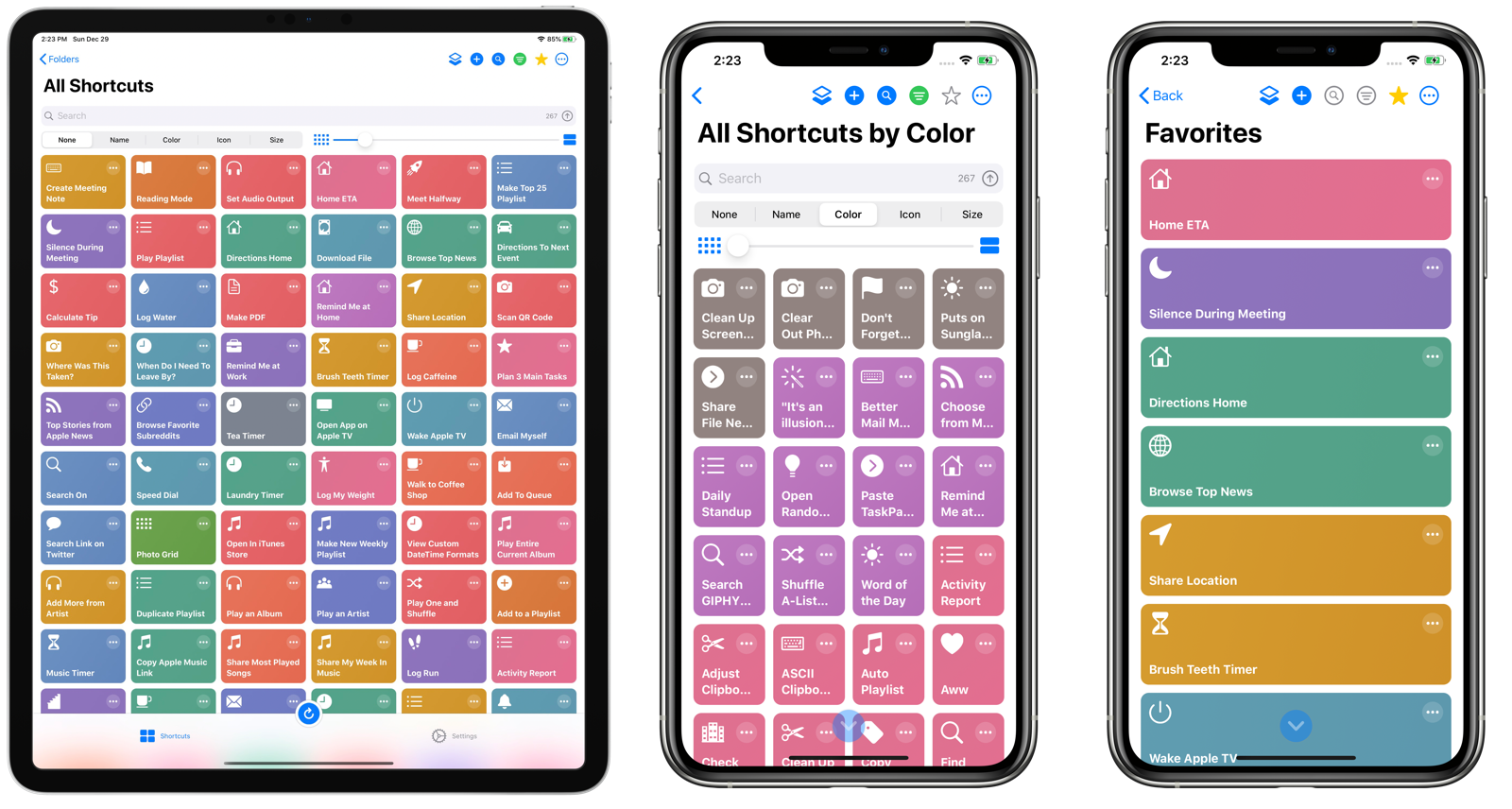 Notable features include:
Folders : Organize your shortcuts into folders.
Smart Folders : Display shortcuts based on multiple criteria, including tags, shortcut type, and accepted input types (e.g. Text, Images, Files, and Safari Web Pages).
Sort : Sort your shortcuts by name, color, icon, or size.
Adjustable Grid : See more (or less) shortcuts on screen for a given folder.
Keyboard Shortcuts : Quickly navigate between your favorite folders and launch your most-used shortcuts.
Enhanced Search : Find shortcuts faster with wildcard searches.
Multiple Windows : Create multiple instances of LaunchCuts when using Split View and Slide Over on iPadOS.
Bright Icons : Bring back the colorful icons from iOS 12.
Learn more about LaunchCuts at https://launchcuts.com